Log in as the Admin to Time Tracker.
Then go to your accounts drop-down menu in the upper right corner. In drop-down tab, you'll see "Subscription."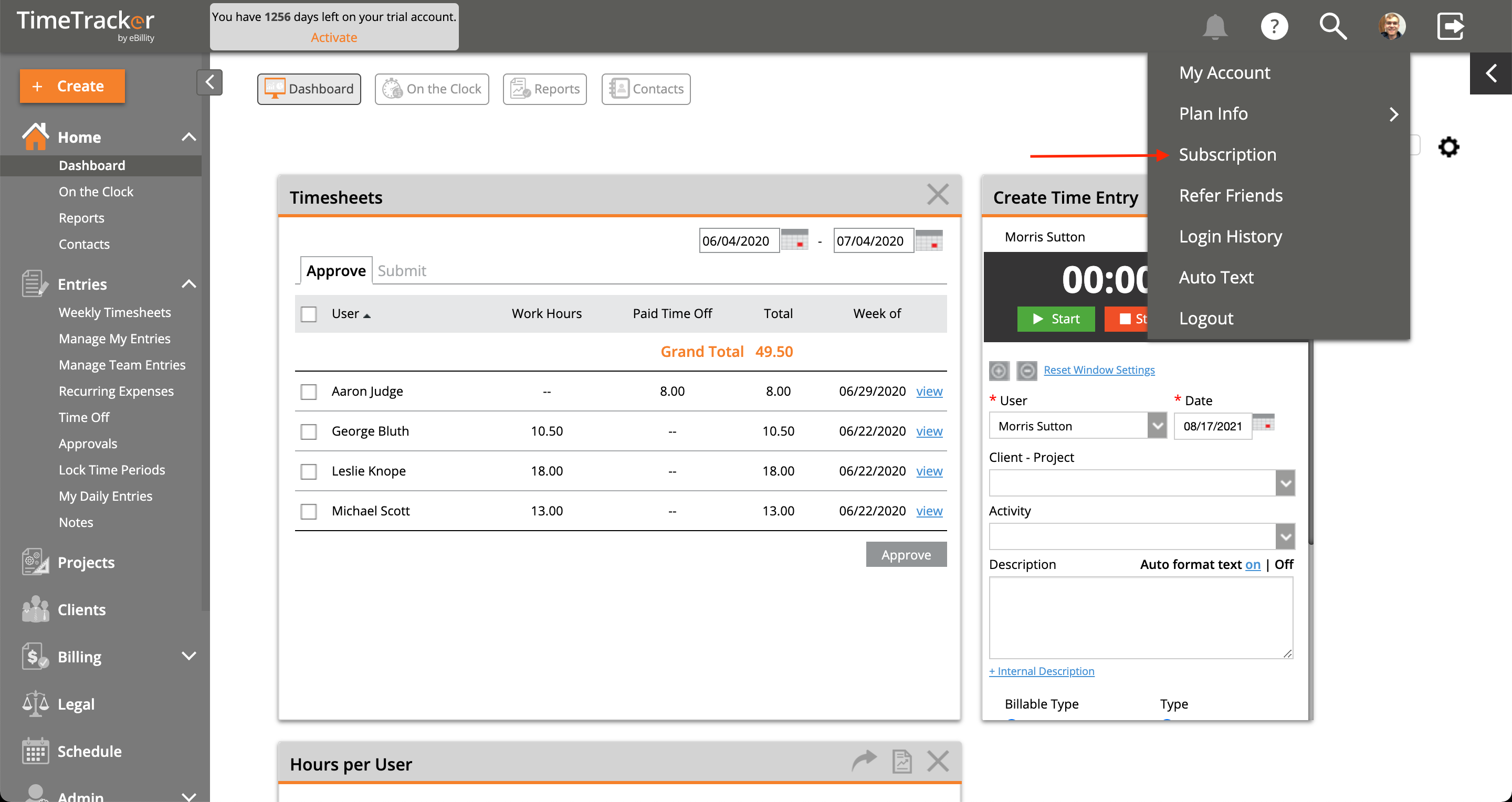 The Subscription page will open. Here you can select or upgrade your plan. Just select a new plan, add additional workers if you need to, enter your payment details, then click the "Update" button.