This is the screen where the Admin sets which Users have access to a Customer. A Worker/User has to be given access to a Customer in order to log billable and non-billable time towards that Customer. A Worker will not see a Customer in the system, if he/she hasn't been given access to that Customer or Job.
You can manage User/Worker access rights at the Customer level. Here's how:
Log in as the Admin
Click the "Customer" tab, "List" sub tab
Scroll to the bottom of the screen, where you can see a list of Workers in your system.
Use the left and right arrows to give or remove access by Worker.
Click "Save" when you are done.
If you don't want to give access to employees by the customer you can do it by the employee. Here's how to do that.
Go to the admin tab
Click the manage workers sub tab
There you will find a customer access tab to click next to each employee
Click that tab and click Access Permissions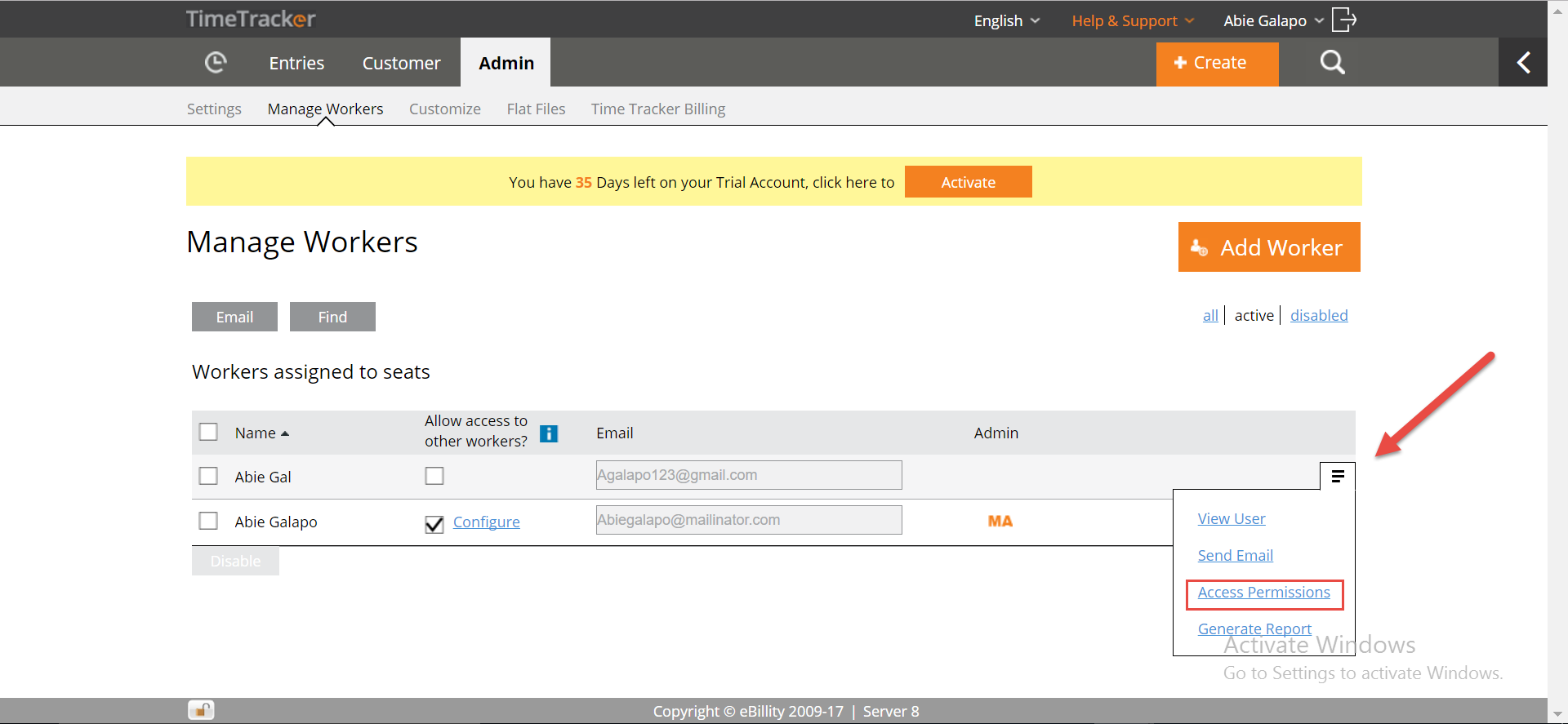 Click Show Customer Tab
Start moving over all the customers you want and do not want the employee to access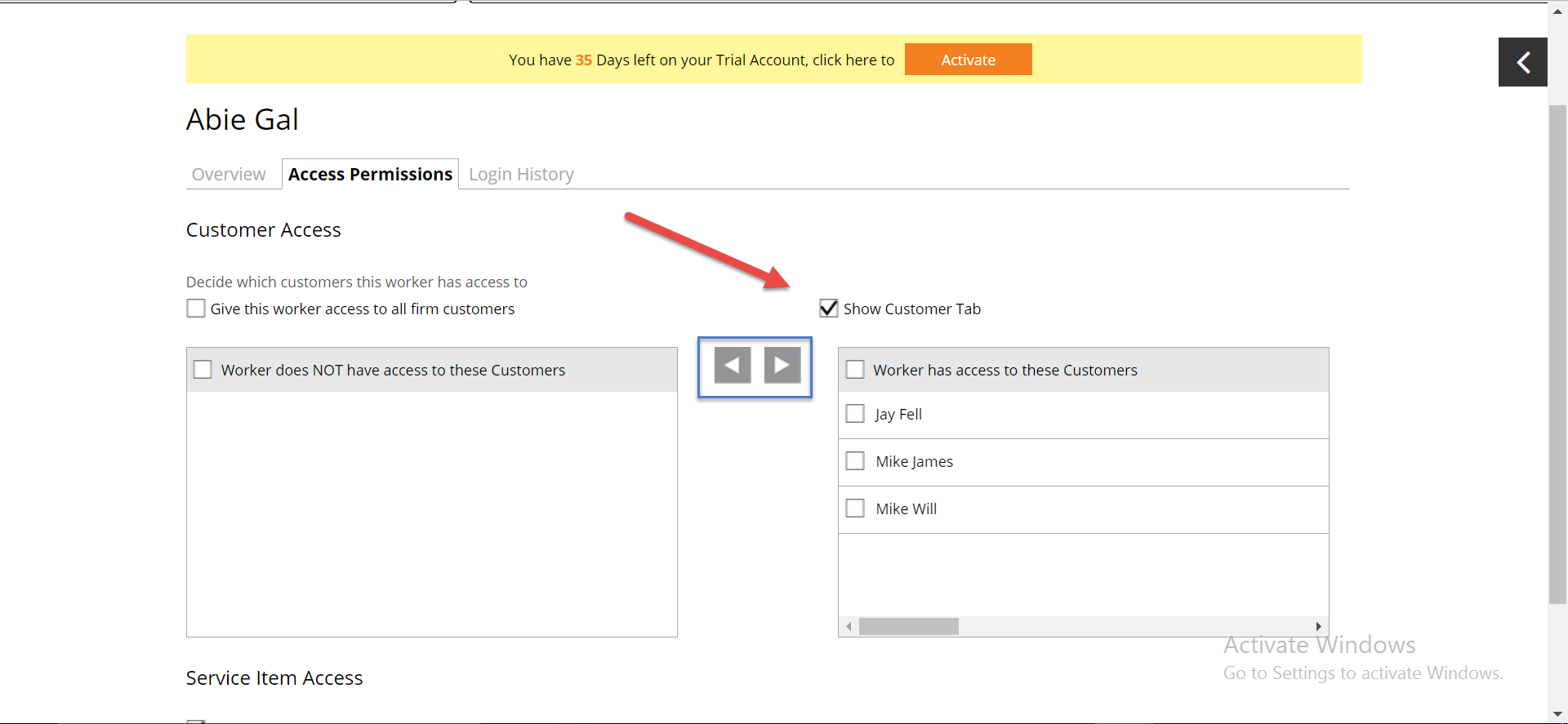 This will save automatically