There are several ways to easily submit time. Below are some of the most popular options.
1. Weekly Timesheets
By clicking on the "Submit" button on the Weekly Timesheets page, you will instantly submit all of the time shown on the page. Time entries outlined with a blue border indicate that they are now submitted.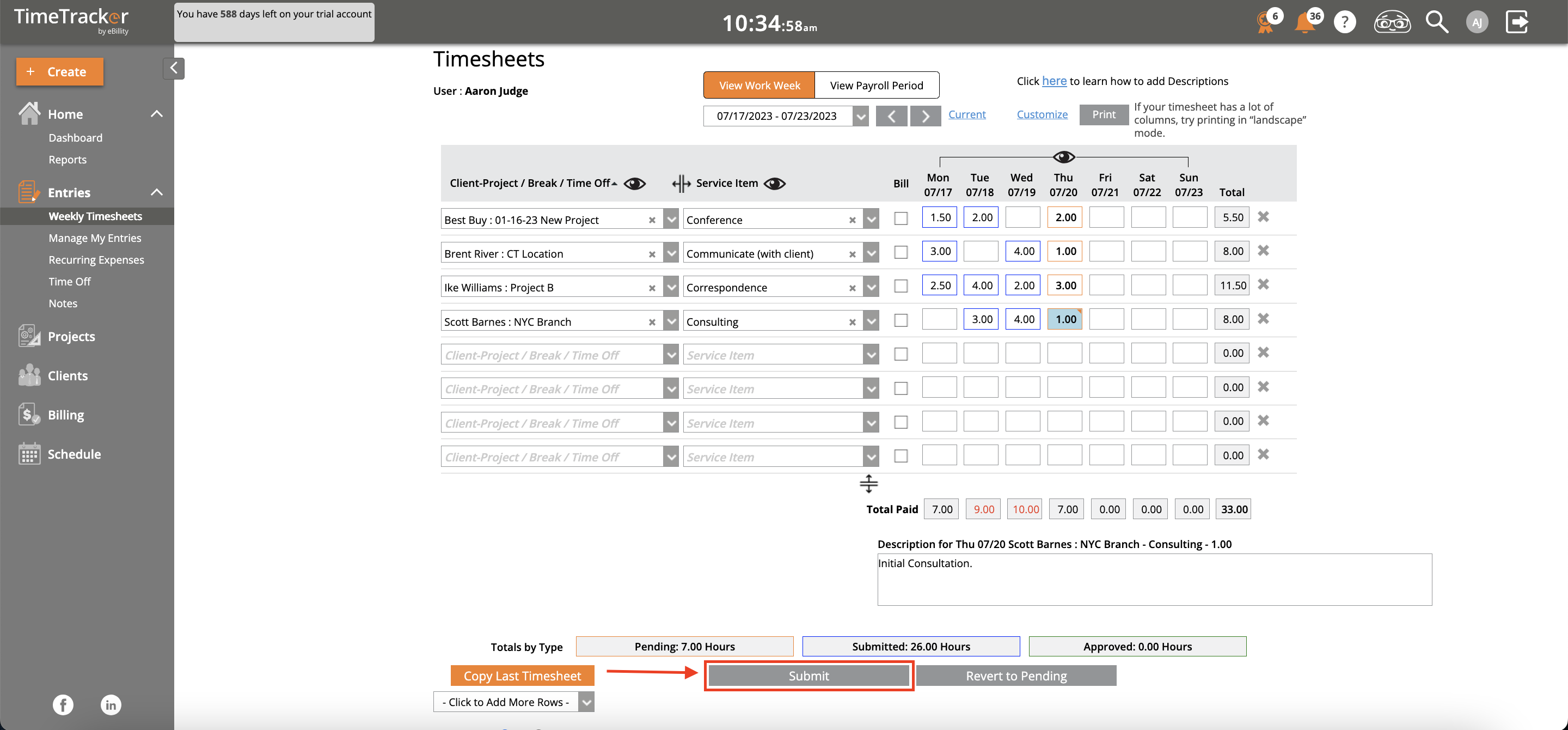 2. Single Time Entry Form
Once a Single Time Entry form has been saved, you will have access to submit the time entry by clicking on the "Submit" button on the top of the form.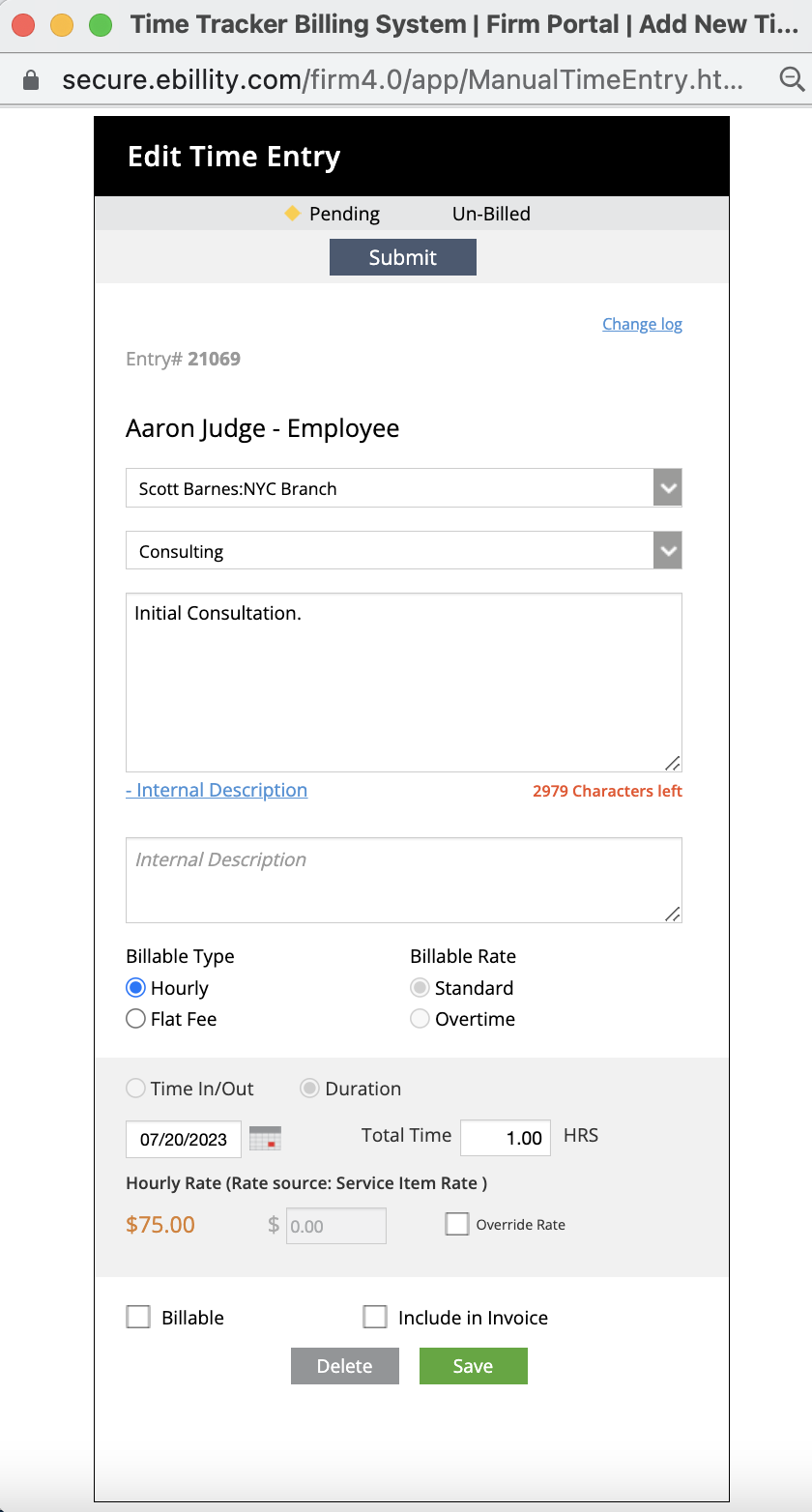 3. Manage My Entries Screen
Login to your Time Tracker account
Click on Entries > Manage my entries
You will now see a list of your Time entries. Check the box to the left of the time entry that you want to submit. Then scroll down the page and click on the 'Submit' button.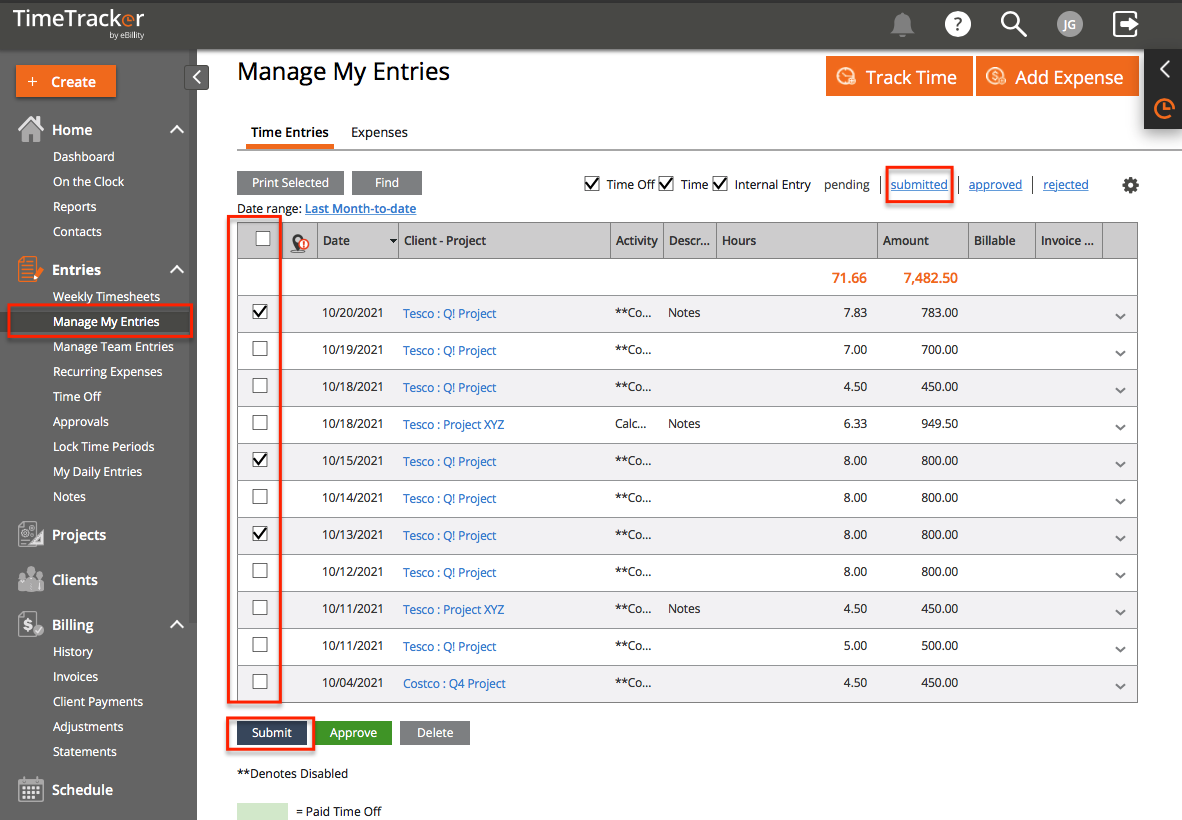 Helpful Tip:
Once you submit the time for approval you can see it under 'Submitted' on the top right hand side of the table. Once it is approved you will see it move to the 'Approved' section.