To submit your time for approval by a supervisor or manager do the following:
Login to your Time Tracker account
Click on Entries > Manage my entries
You will now see a list of your Time entries. Check the box to the left of the time entry that you want to submit. Then scroll down the page and click on the 'Submit' button.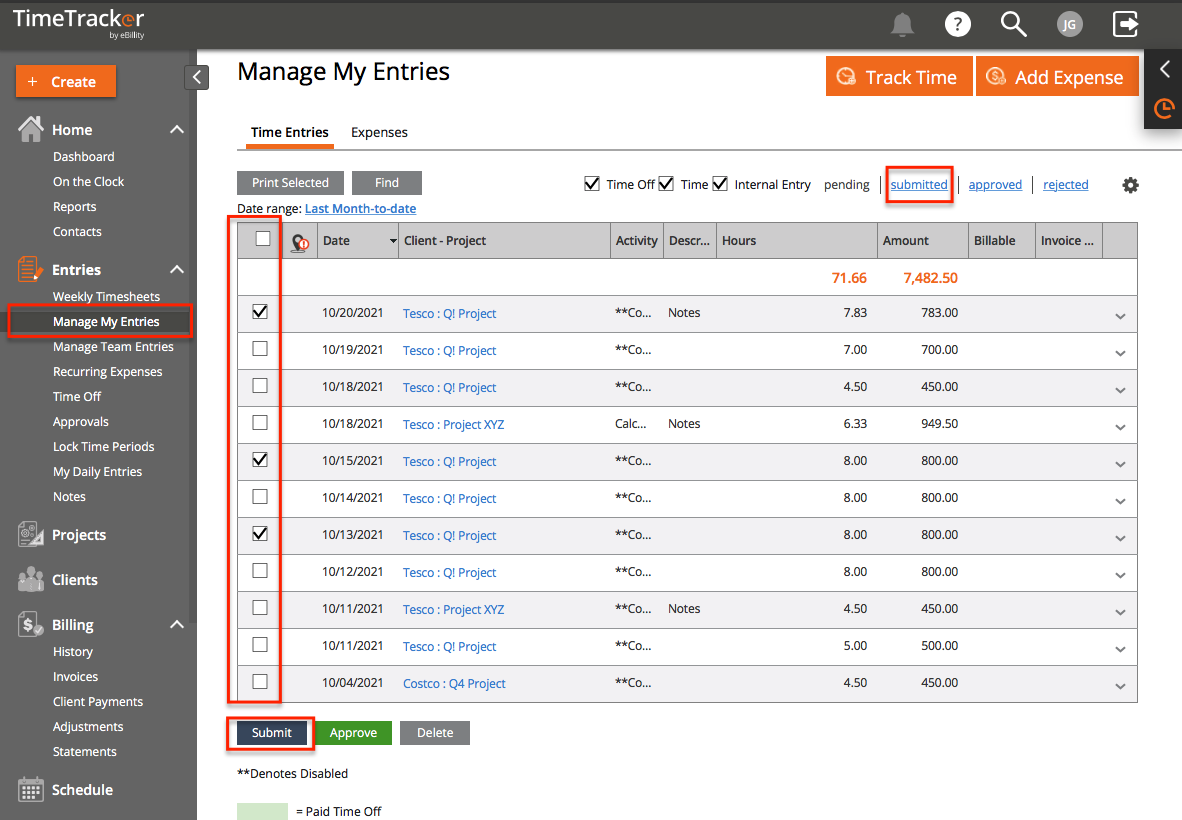 Helpful Tip:
Once you submit the time for approval you can see it under 'Submitted' on the top right hand side of the table. Once it is approved you will see it move to the 'Approved' section.

O