If you log in as the Admin, this is where you will see any timesheets awaiting your approval.
Place a check mark next to the timesheets you want to approve, then click the "Approve" button.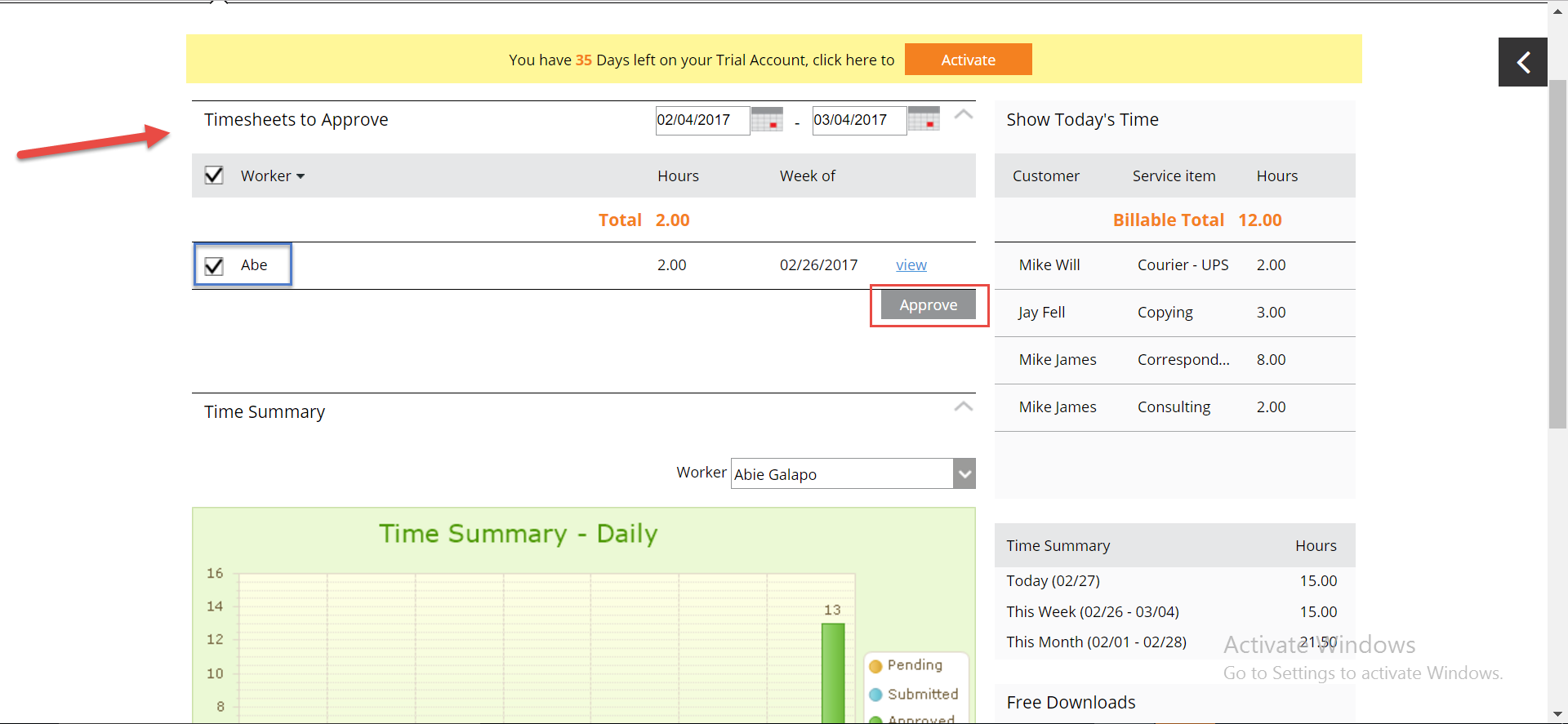 If you would like to see the detail for any timesheet before you approve it, just click the timesheet in the list and an expanded Weekly Timesheet View will appear.