Once you log in, the first page you'll land on will be the dashboard page. The dashboard will act as your home base where you can track time, view high level graphs, and even submit and approve time.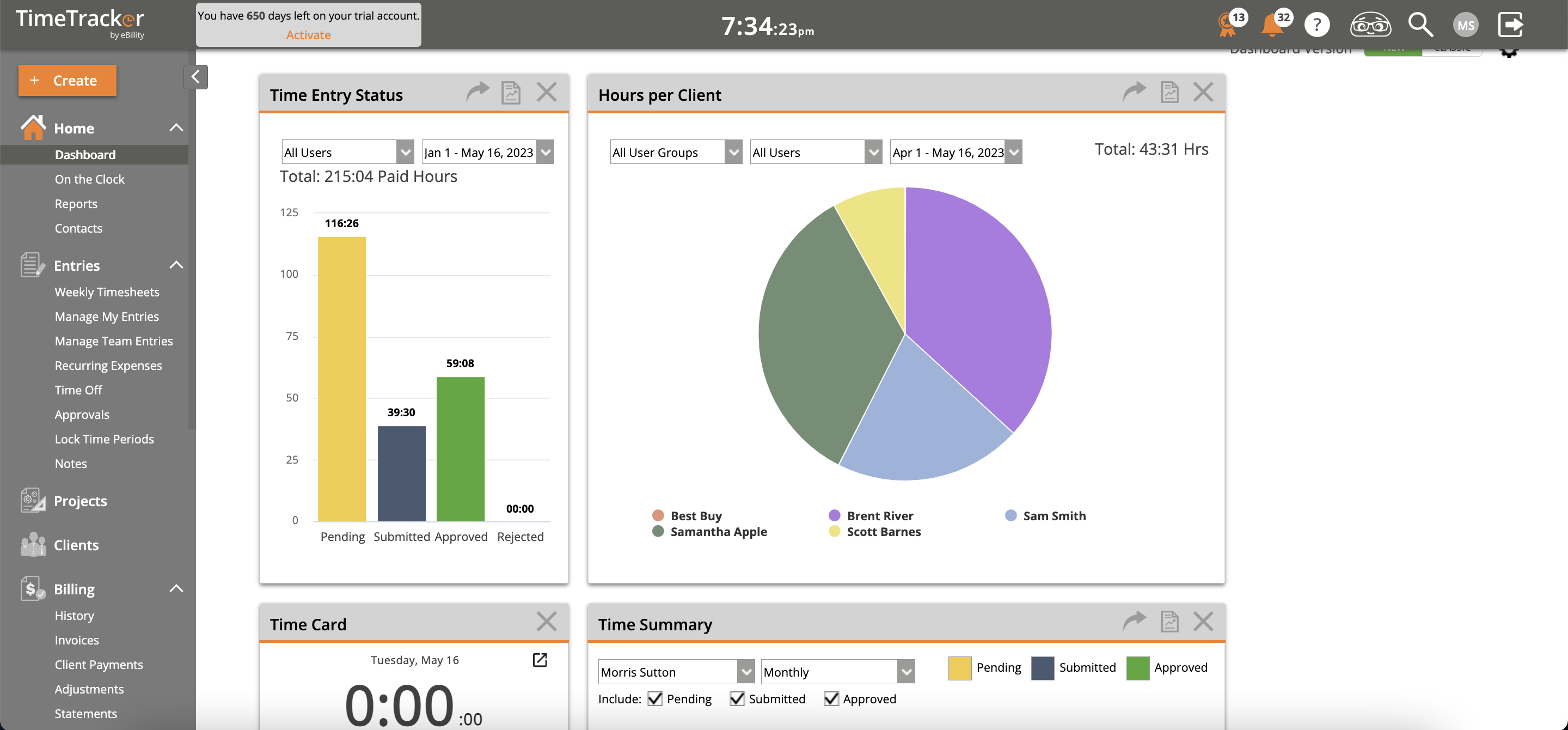 Your Dashboard is made up of customizable widgets, which can be added, removed, and moved around to your liking.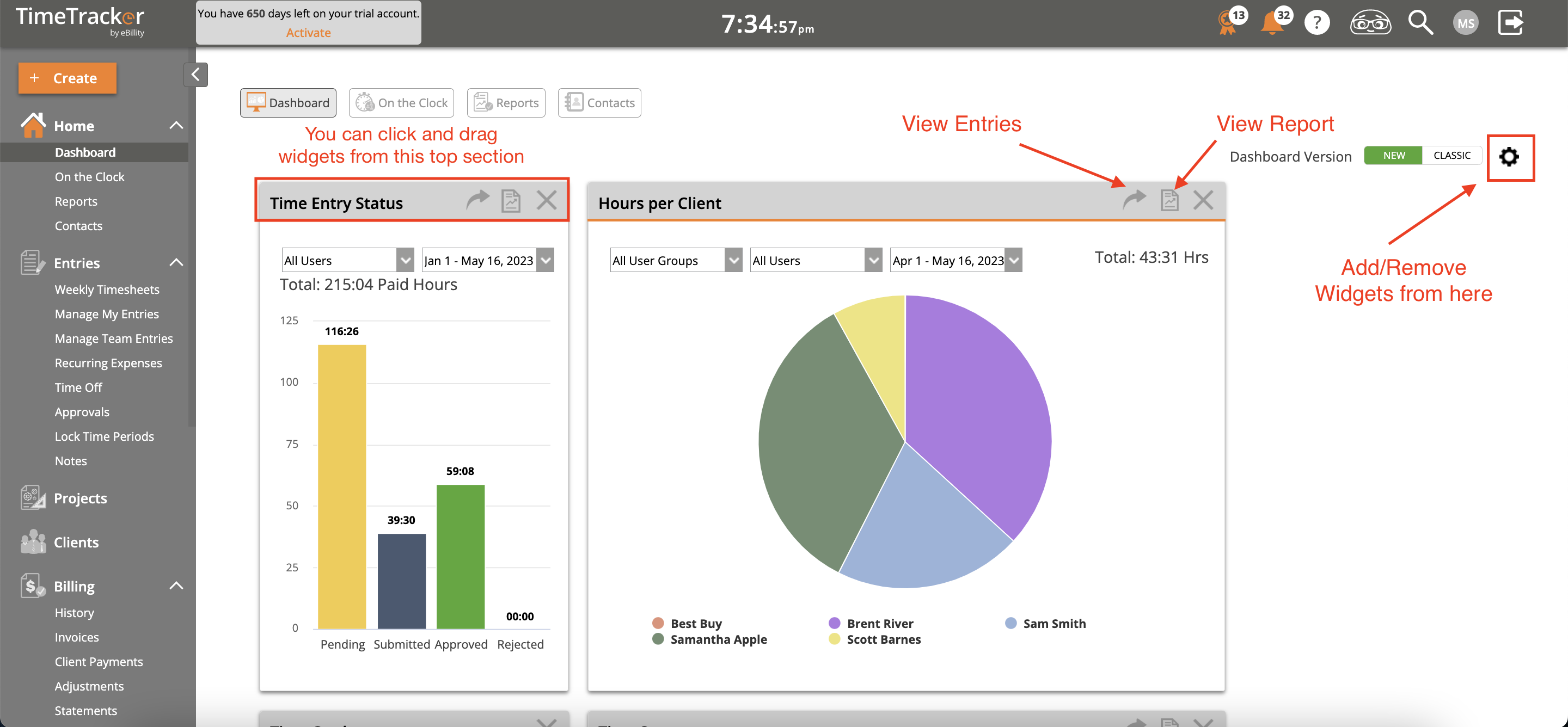 You can add and remove widgets by clicking on the gear icon in the top right corner of the page. From here you'll see the dashboard settings. Click on the "+" icon next to any widgets you'd like to add. If you'd like to remove widgets, you can click on the "X" icon next to any widgets already on your dashboard.
Pro tip: You can even add some of the same widgets multiple times. For example, if you'd like to compare time logged between 2 employees, you can add 2 "Hours per Client" widgets and filter by each employee to see the 2 graphs side by side of each other.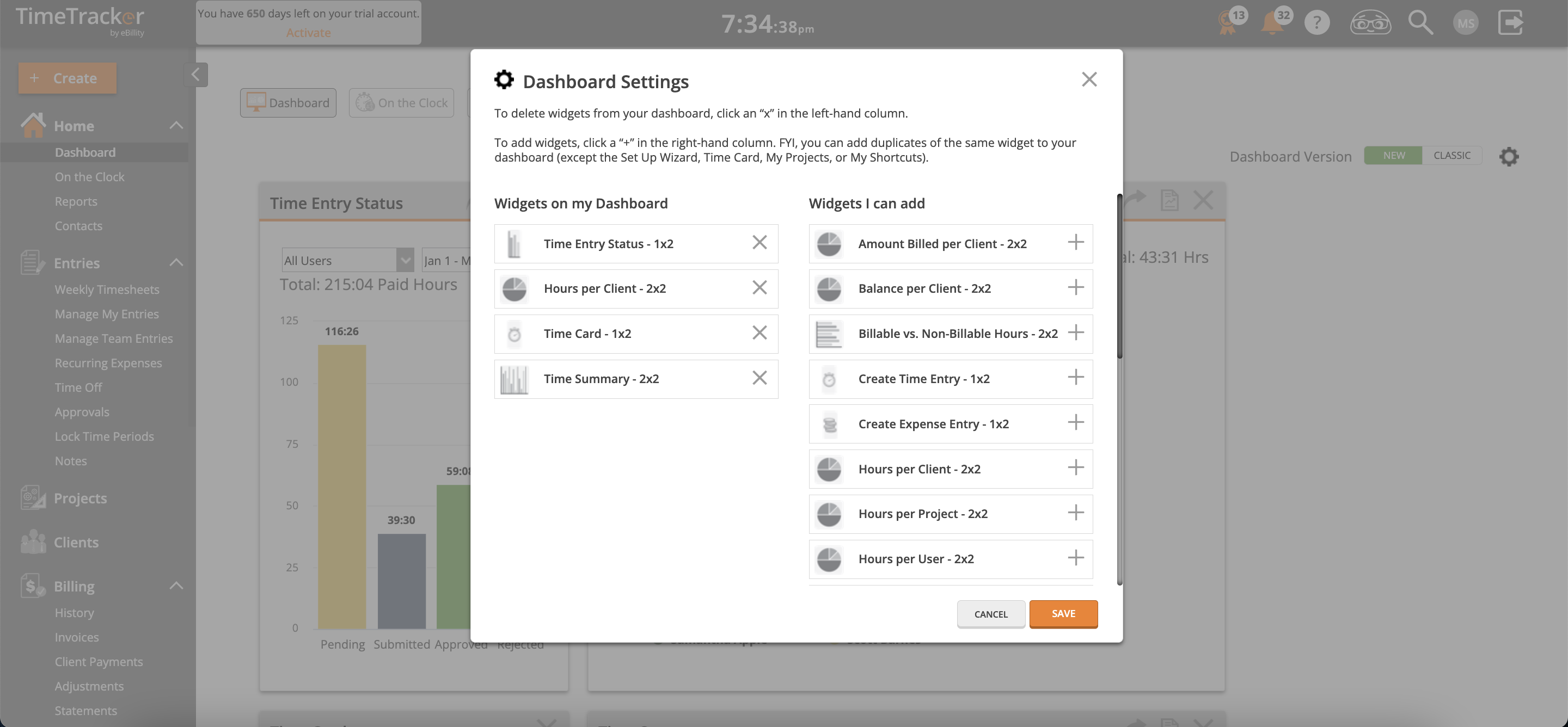 For many of the widgets that contain graphs, you can dive deeper into the data and generate a report by hovering your mouse over the header and clicking on the icon that resembles a piece of paper. In the same section, clicking on the arrow icon will show time entries displayed under the Manage entries screen.