As your business grows so will your customers and time entries. This can make locating a specific customer or time entry very cumbersome. Here's how to narrow your Customer search by worker, or by item type.
If you are the Admin, you can click on the "Timesheets for" dropdown menu to filter through all of your employees. You can even use the built in search bar if your list of employees is too large to scroll through.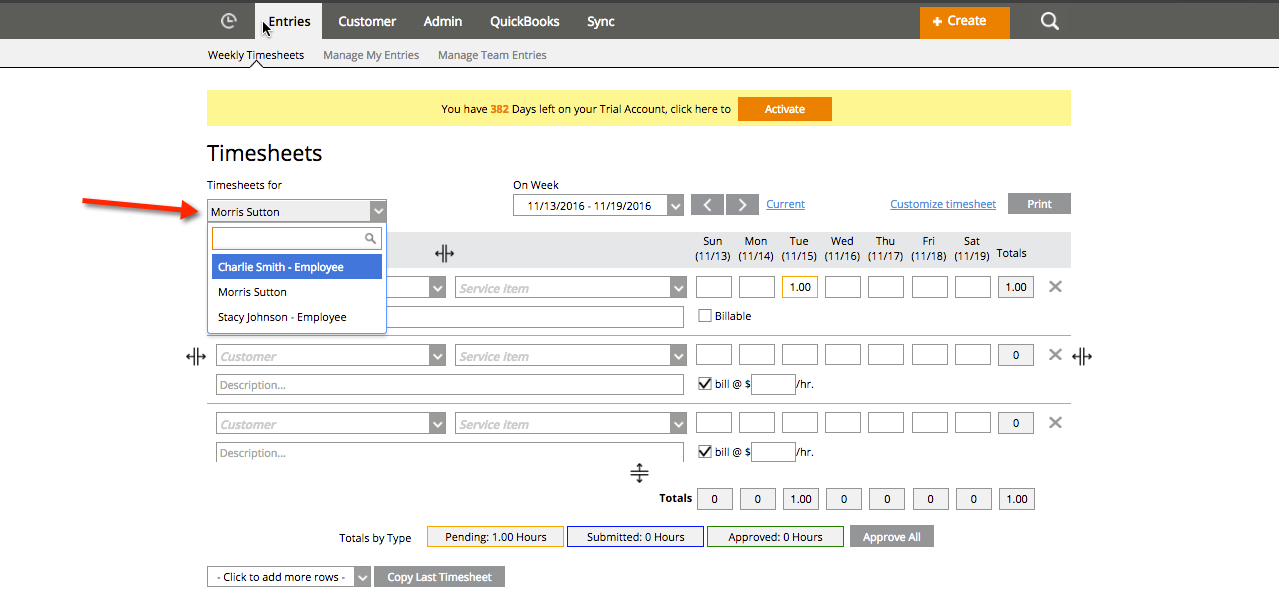 You can also filter by work week by selecting the "On Week" drop down menu.