Connect your Time and Billing account with QuickBooks to sync time and billing data seamlessly. Works for QuickBooks Desktop and QuickBooks Online.
When you sync Time and Billing with your QuickBooks account, they work together to help improve your efficiency – add a new employee, client or project to your QuickBooks account, run a data sync and the information is added to Time and Billing. Your approved time and expense entries sync automatically into your QuickBooks account.
By connecting your accounts, you eliminate the time needed to manually enter time or billing descriptions in QuickBooks. Turn your entire team's week or month of time entries into a QuickBooks' invoice in just a few clicks. Your entries will only sync to QuickBooks once they have been approved by the Admin.
What syncs?
Single Direction Sync
By default, your account will be set to single directional syncing. This means that QuickBooks acts as your master account. You create customers, employees, payroll, classes, and service items in QuickBooks, and these appear in your Time and Billing account for easy time tracking. When time or expense entries are approved, they sync back into QuickBooks.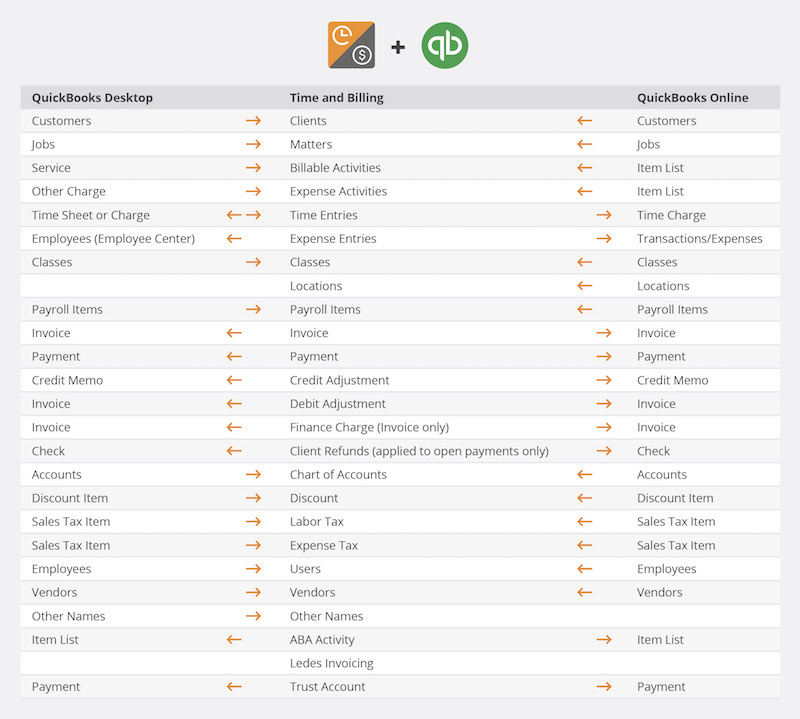 Bidirectional Sync
You have the option of turning on bidirectional syncing for your account. Enabling bidirectional syncing allows you to create Users, Clients, Projects and Service Items directly in Time and Billing instead of having to open your QuickBooks account. To enable bidirectional syncing, simply check the box on your Sync Settings page under 'Admin'.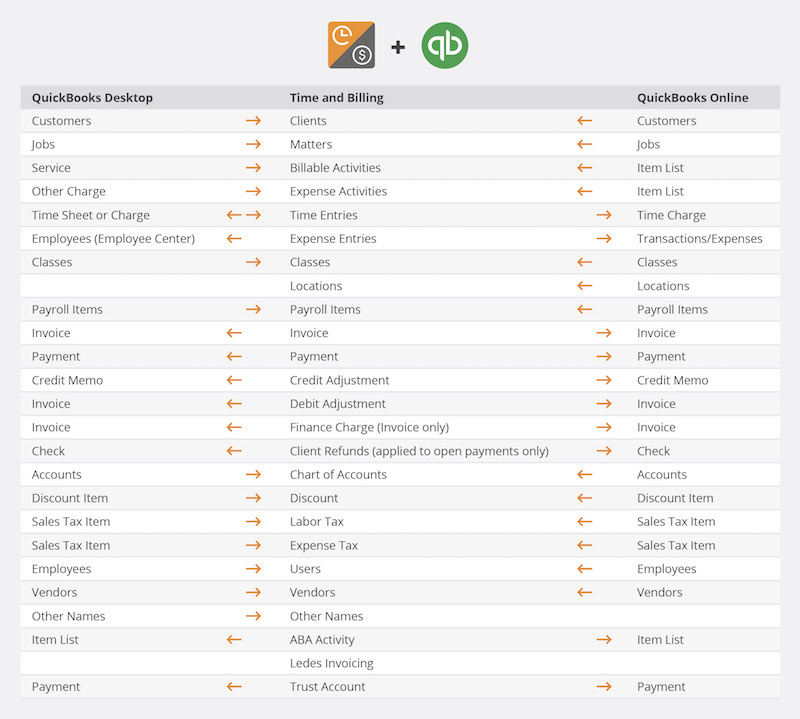 If you'd like assistance connecting your QuickBooks account to your Time and Billing account, contact eBillity's Customer Support and we'll guide you through the process.